Tropiques domestiques
2015, wearable outfit, woolly yarn nettle, PMMA dome, plants, hydrophilic gel
Tropiques domestiques (domestic tropics) offers a minimalist solution to any urban human being who wants to keep in touch with nature. Everyone can breathe, touch and see real living plants without leaving home. An ironic view of our need for normalized, domesticated nature.
How to regain empathy towards the non-human? Karine Bonneval's work focuses on the otherness of plants, and the complex and specific interactions that link humans and plants. In her projects, she is also interested in the way in which plant or human forms constitute a repertoire of references of all times used by artists.
She was born in 1970 in La Rochelle, and lives in Jalognes, France. Since 2014, she has worked in collaboration with teams of scientists in the field of plant ecology.
karinebonneval.com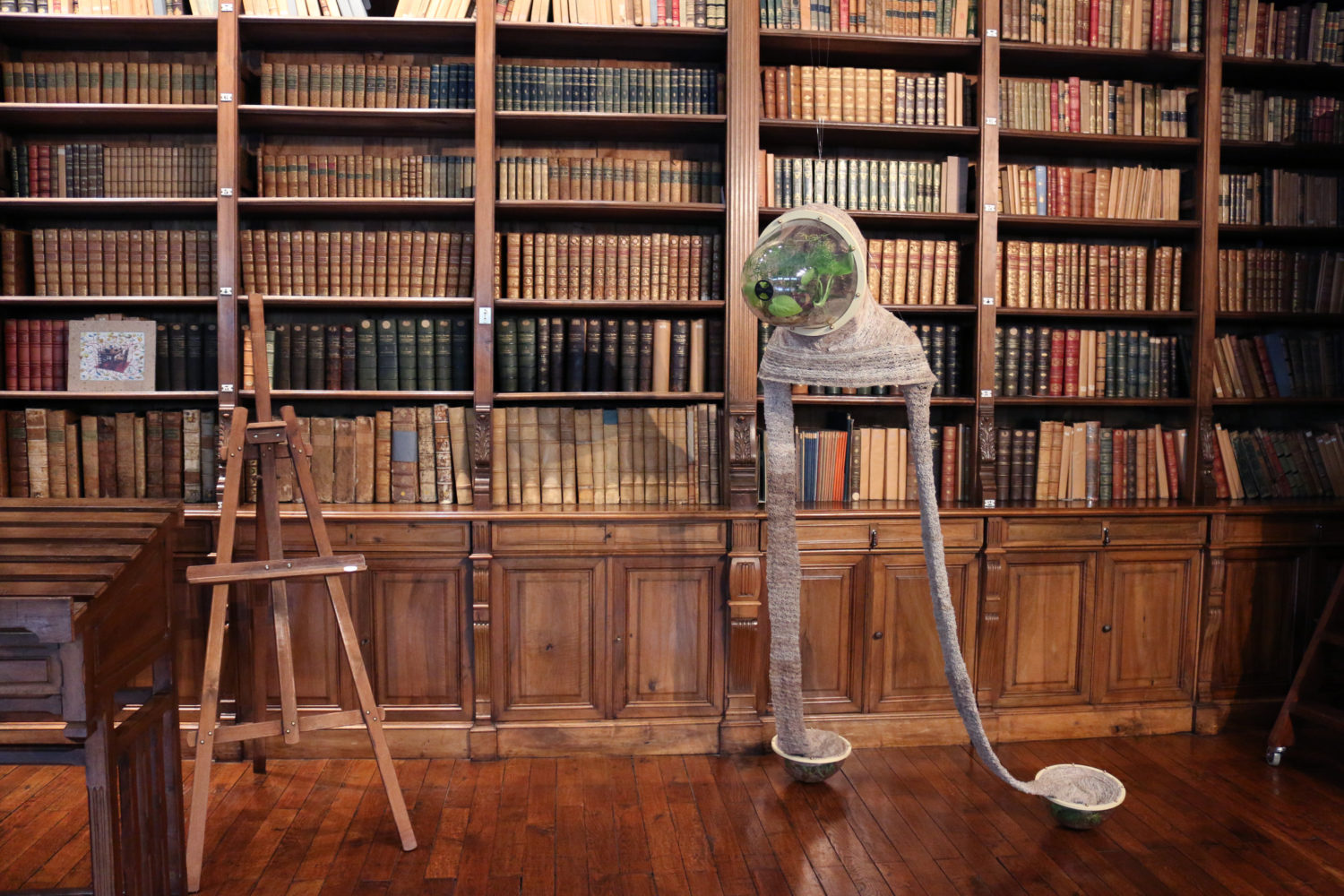 Tropiques domestiques
2015, valkājams tērps, vilnas un nātru dzija, organiskā stikla kupols, augi, hidrofīls gels
Tropiques domestiques (māju tropi) piedāvā minimālistisku risinājumu saiknes saglabāšanai ar dabu cilvēkiem, kas mīt urbānā vidē. Ikvienam sniegta iespēja ieelpot, aptaustīt un redzēt īstus, dzīvus augus, neizejot no mājām. Darbā ironiski uzlūkota mums piemītošā nepieciešamība pēc normalizētas, pieradinātas dabas.
Kā no jauna rast empātiju pret to, kas nav cilvēcisks? Karīnes Bonnevālas darbībā centrāla ir augu "citādība", kā arī kompleksa un zinātniska mijiedarbība cilvēku un augu starpā. Viņas projektos izpaužas arī interese par veidiem, kādos augu vai cilvēku formas veido vispārēju, visos laikos mākslinieku pielietotu atsauču repertuāru.
Māksliniece dzimusi 1970. gadā Larošelas pilsētā Francijā, pašlaik dzīvo Žalonī. Kopš 2014. gada viņa darbojas sadarbībā ar zinātniekiem augu ekoloģijas jomā.
karinebonneval.com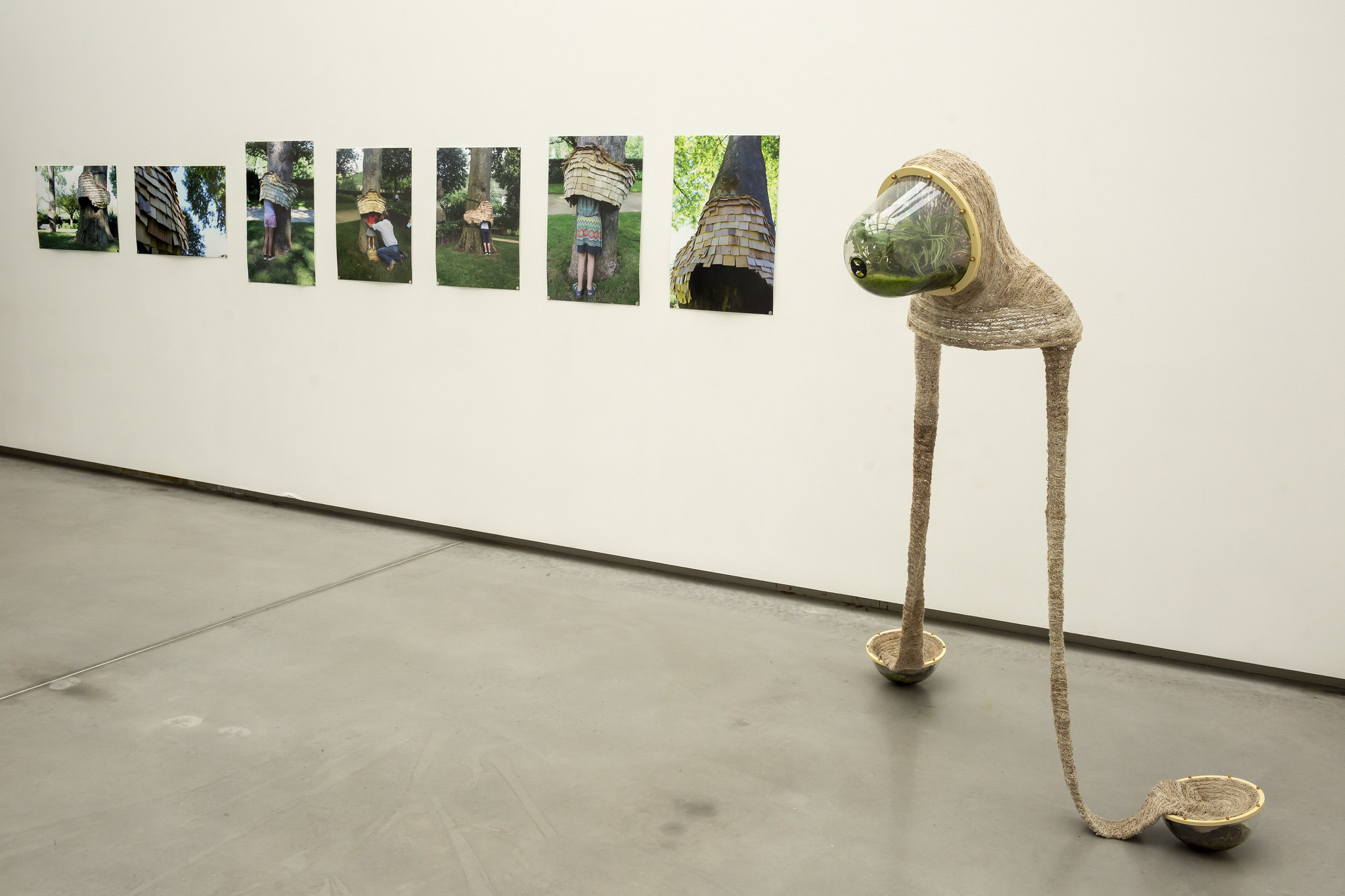 Tropiques domestiques. Karine Bonneval (FR). Photo: Didzis Grodzs