SNAKES AND ADDERS
2019, digital print
An illustration composed of living organisms deceptively disguised between an array of other visually similar man-made objects. The animals and plants depicted are modeled solely after watercolor illustrations found on a set of old postcards portraying endangered species of the former Soviet Union. After individually researching the contents of each postcard online, the latest extinction status of some of the species remained unknown — the information about the subject being hidden within an oversaturation of similar, yet not completely accurate data. The resulting composition was created by imagining a future where these species have gone completely extinct and the only evidence of their existence is buried under a mass of misleading information. The artificial counterparts for disguising these organisms were selected and modelled by feeding the original illustrations to a reverse image search engine as well as by making personal associations.
Santa France  was born in 1993 and lives and works in Riga. She is a Latvian digital artist mainly focusing on exploring the potential of 3D software and its usage in creating web-collages, videos, animated .GIF images and digital illustrations that deal with the themes of self-reflection, solitude, nostalgia and internet culture.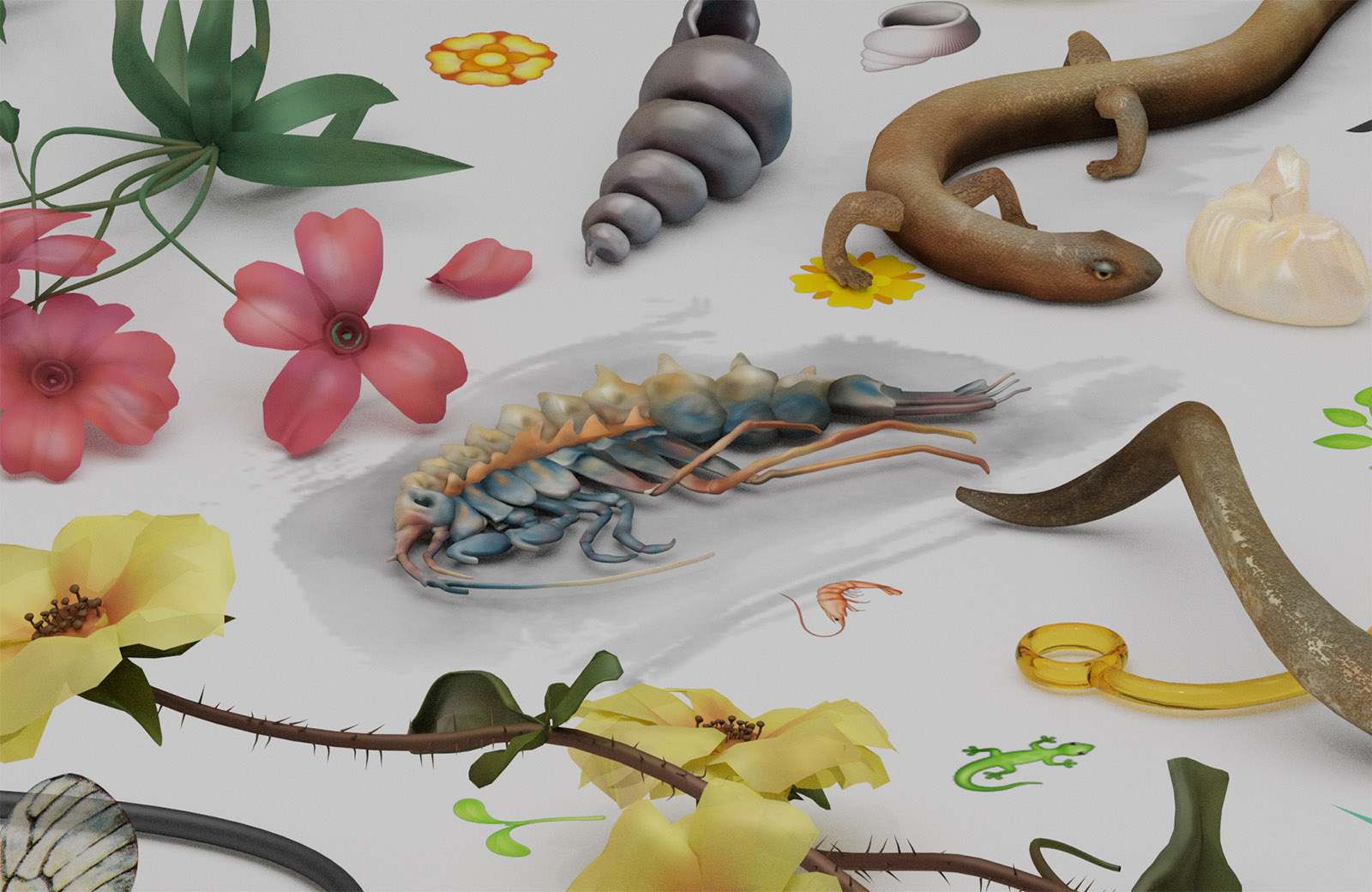 Santa France (LV)
ČŪSKAS UN PAPILDINĀTĀJI
2019, digitālā druka
Ilustratīva kompozīcīja, kurā apkopotie dzīvie organismi tiek maldinoši slēpti starp citiem vizuāli līdzīgiem, cilvēka radītiem objektiem. Kā vienīgais atsauces materiāls attēloto augu un dzīvnieku modelēšanā ir izmantotas akvareļu ilustrācijas, kas atrastas uz veca, informatīva pastkaršu komplekta par apdraudētajām sugām bijušās Padomju Savienības teritorijā. Individuāli pētot katras pastkartes saturu tiešsaistē, vairāku sugu pašreizējais apdraudētības statuss joprojām palika neskaidrs — informācijai par meklēto subjektu esot paslēptai līdzīgu, bet ne līdz galam pareizu datu pārsātinājumā. Radītā ilustrācija tika veidota iztēlojoties nāktoni, kurā šīs sugas ir pilnībā izmirušas un vienīgās liecības par to eksistenci ir apraktas zem maldinošas informācijas masas. Mākslīgie objektu līdzinieki, kas kompozīcijā apslēpj dzīvos organismus, tika izvēlēti ievietojot oriģinālās ilustrācijas atgriezeniskā attēlu meklētājprogrammā kā arī veidojot personiskas asociācijas.
Santa France (1993, dzīvo un strādā Rīgā) ir latviešu digitālā māksliniece, kuras darbība lielākoties ir saistīta ar 3D programmatūras piedāvātajām iespējām un to pielietojumu web kolāžu, video, animētu .GIF attēlu un digitālo ilustrāciju veidošanā. Viņas darbus tematiski ietekmē interneta kultūra – sevis refleksija, nostaļģija un vientulība, kas saistīta ar mākslas radīšanu un publicēšanu tiešsaistē.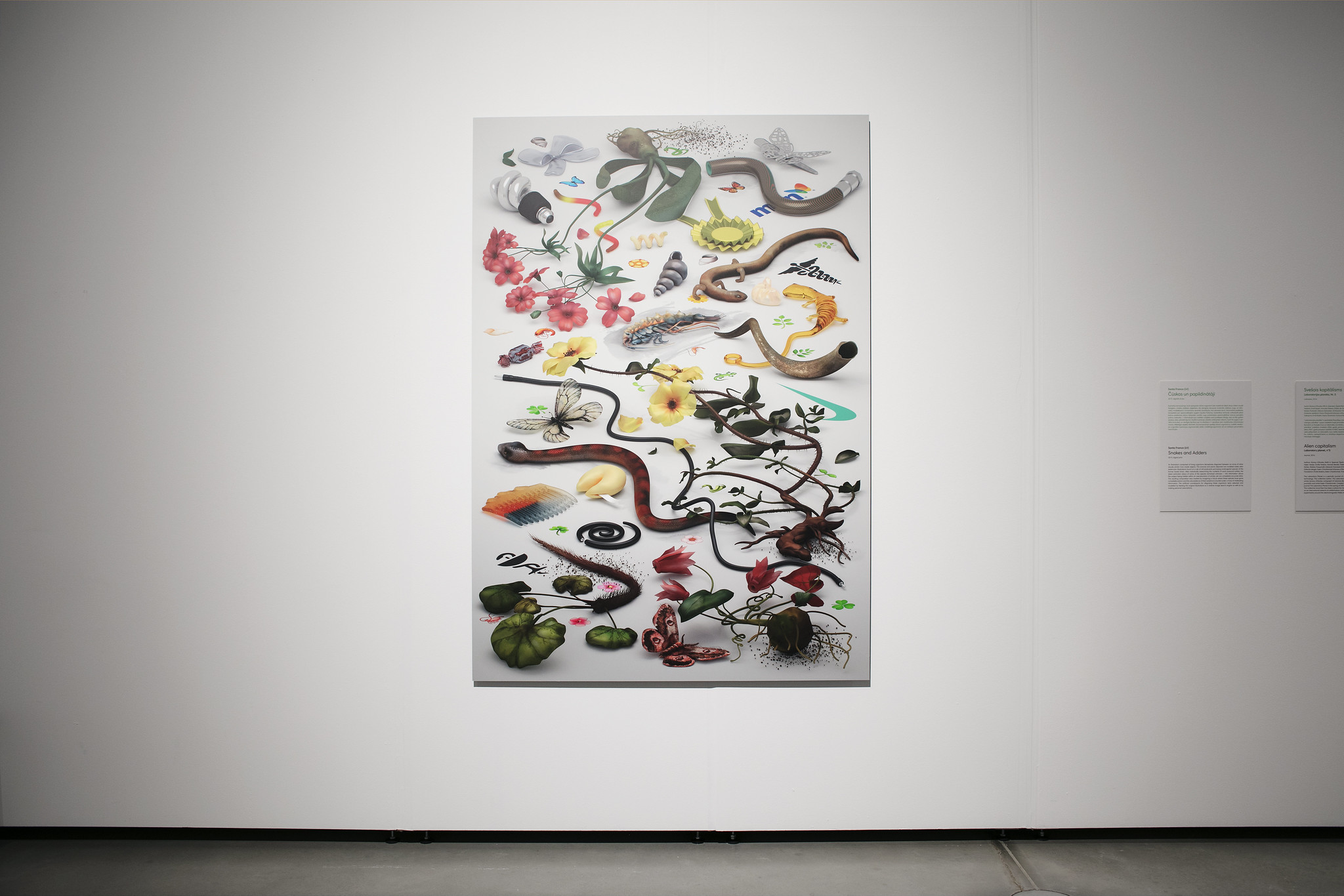 SNAKES AND ADDERS. Santa France. Photo: Kristine Madjare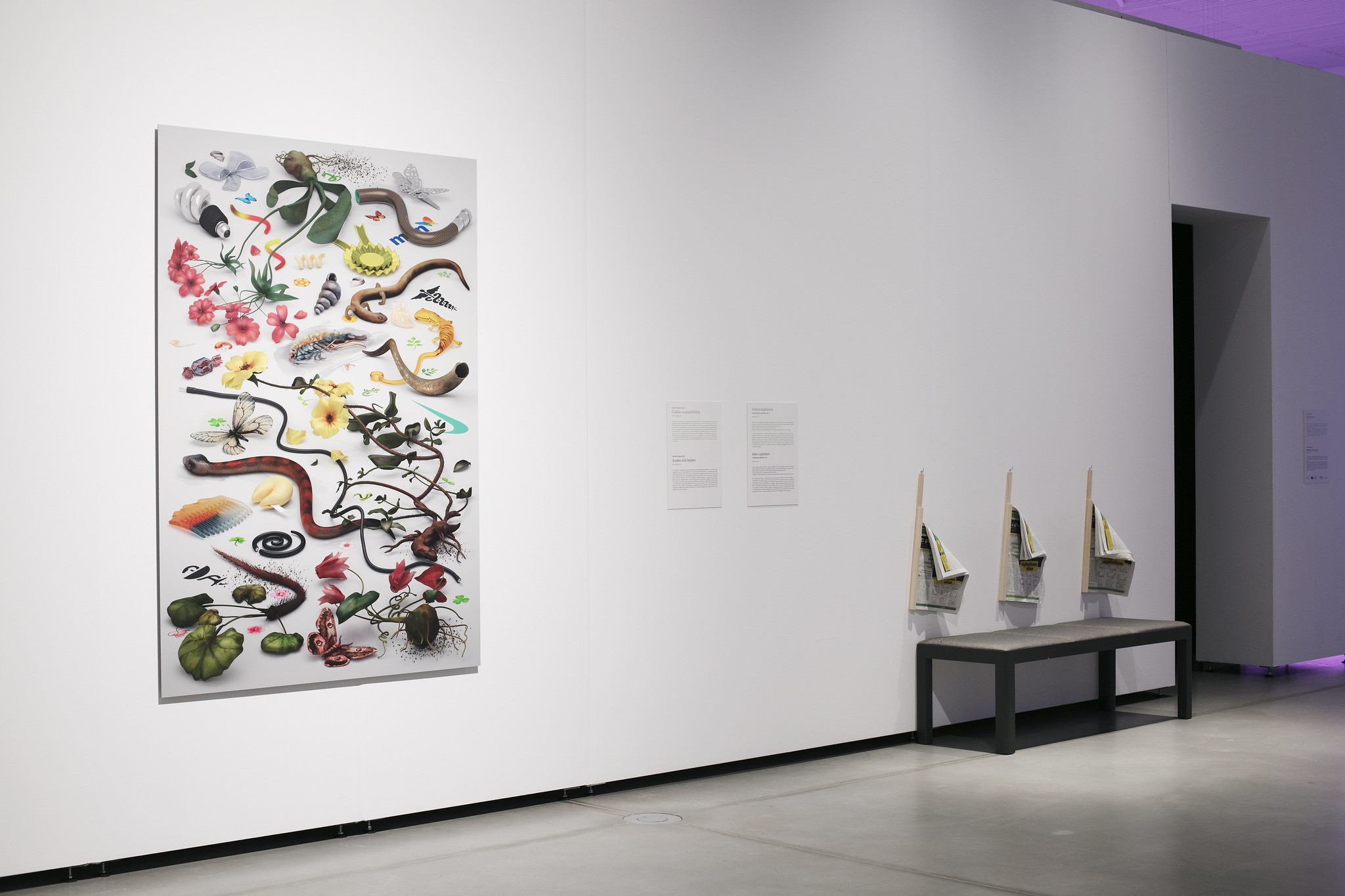 SNAKES AND ADDERS. Santa France. Photo: Kristine Madjare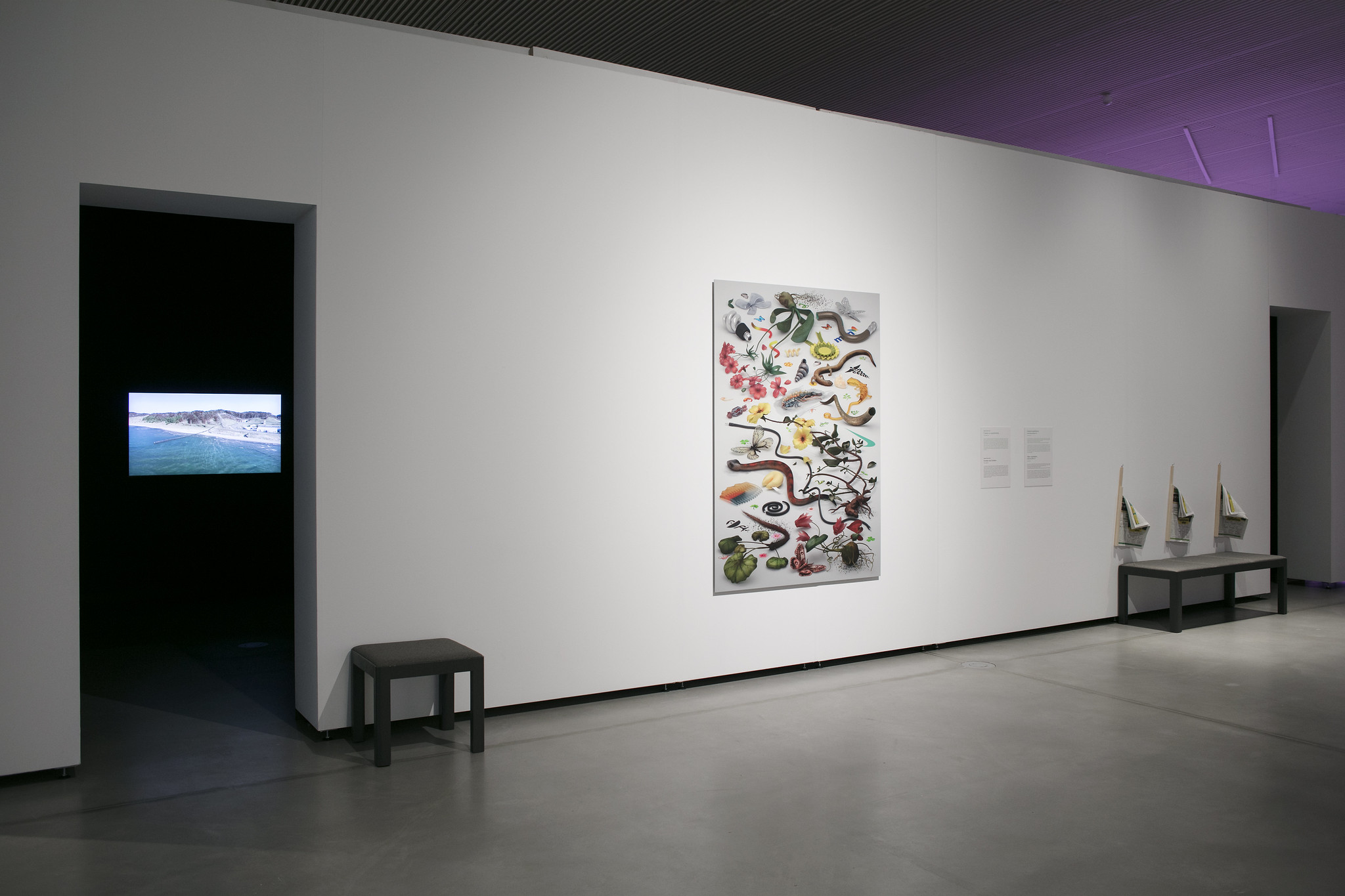 SNAKES AND ADDERS. Santa France. Photo: Kristine Madjare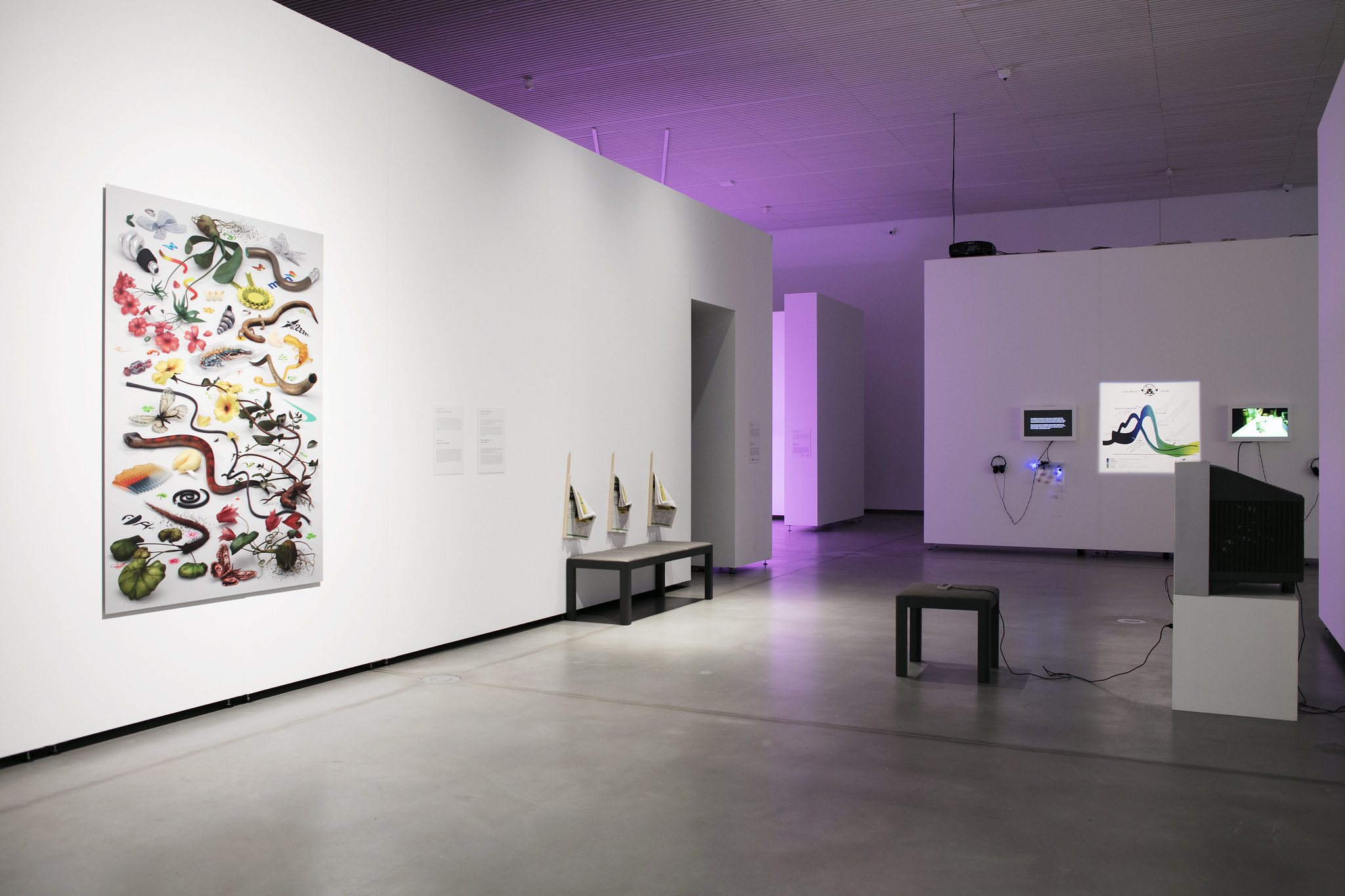 SNAKES AND ADDERS. Santa France. Photo: Kristine Madjare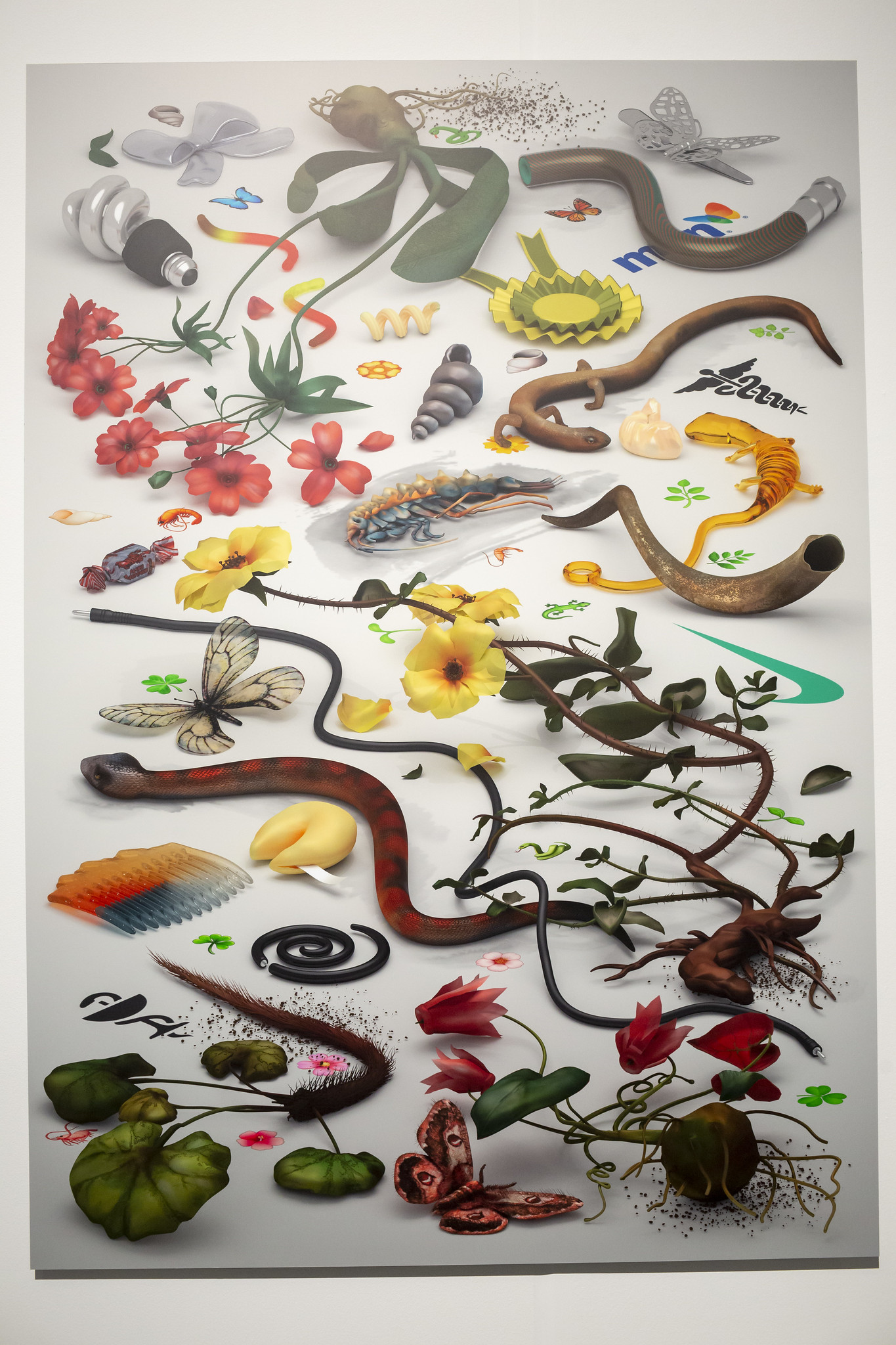 SNAKES AND ADDERS. Santa France. Photo: Didzis Grodzs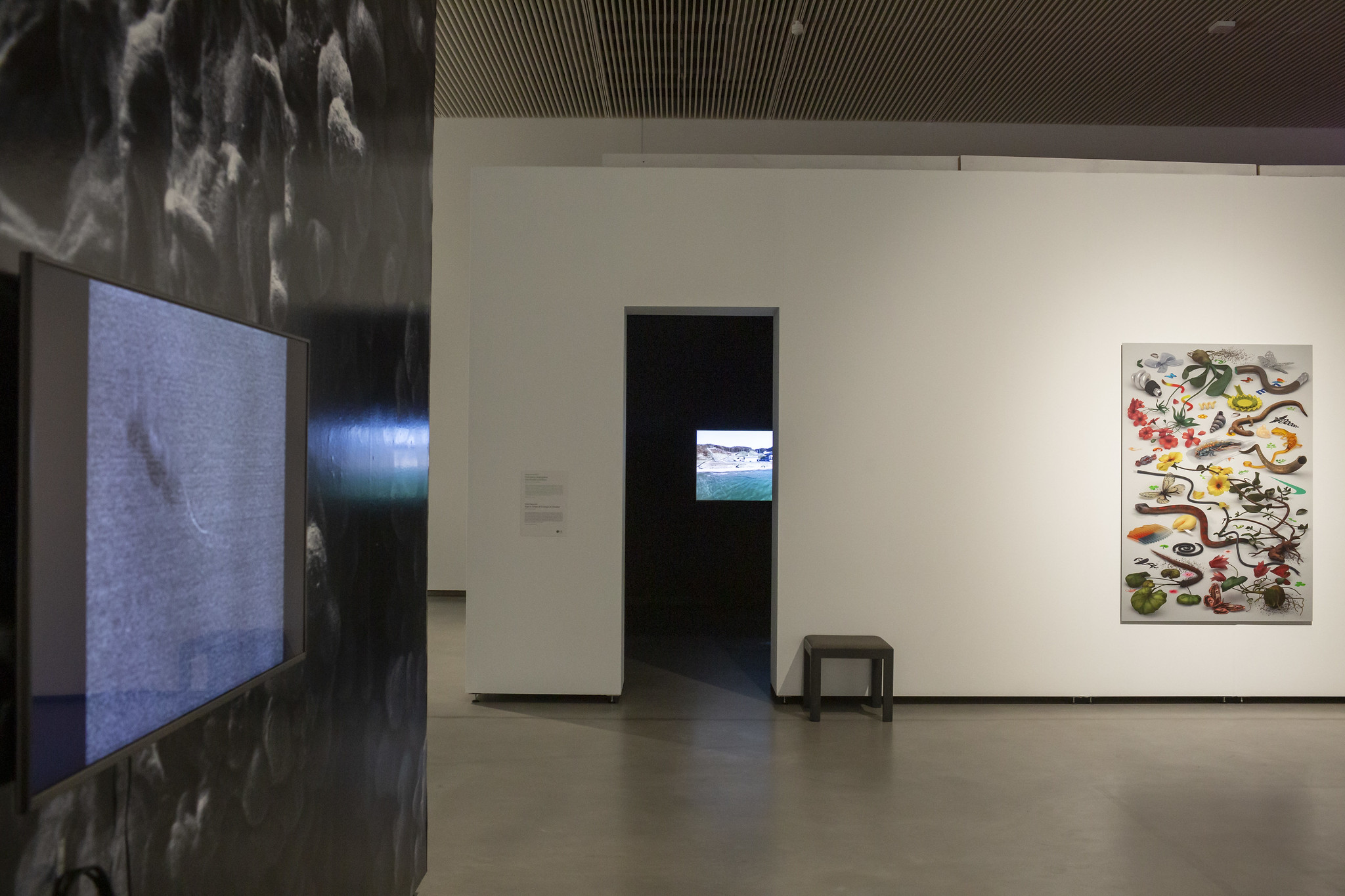 SNAKES AND ADDERS. Santa France. Photo: Didzis Grodzs